WinHouse News
A Christmas Wish
Christmas can be a difficult time for those who are living with domestic abuse. While many families are enjoying the holiday season, you may be holding your breath, 'treading on egg shells', wishing and hoping it was all over. You may be dreading the New Year, knowing that it will probably be just like last year. It could even be getting worse for you and you now feel so tired and worn from the abuse, that you feel your life can never change for the better.
Many women with children choose to stay in an abusive relationship over the holiday season, attempting to provide a "normal" holiday season for their children. They worry, about leaving the children's presents, Christmas tree, and extended family behind, while seeking safety of a women's emergency shelter.
Here at WIN House, we provide a full holiday experience for all our clients while keeping them safe. Providing a safe, happy and healthy environment for the children in shelter, and providing the much needed support to the women.
WIN House is here to tell you that you are not alone, we are here to support you. We understand all that you are going through. You may not know what you want to do, whether you want to stay or to leave. We will support you, I assure you that you will not be judged or pressured.
"I wish for each of you, a Peaceful Christmas and sincerely hope that the New Year finds you the strength to seek our help."
Janine Fraser, Executive Director
WIN HOUSE
read more
View all WIN House News
Up and Coming
WIN III – Good News
Canada's only Emergency Shelter dedicated to the needs of Immigrant, Refugee and Human Trafficked Women and Children to ReOpen
read more
Welcome to WIN House
Mission and Vision
Mission
Edmonton Women's Shelter Ltd. exists to further non-violent relationships and environments for women with or without children.
Vision
Women and children are safe and free from abuse in their environments and relationships.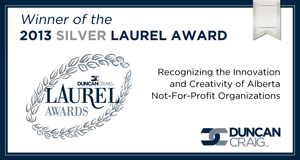 Learn More About WIN House